Announcing Dragonfly's 300-Hour Yoga Teacher
Advanced Certification, beginning January 2020:
Teaching Yoga Through The Lens Of Wholeness

with Instructors
Laurie Johnson Gallagher, E-RYT 500
Suzanna Spring, E-RYT 500
Winter Brown, C-IAYT, ERYT-500, RPYT
Christianna Reinstein Kohler, E-RYT 500
Julie Conrad, E-RYT 500
January 4, 2020- November 22, 2020
Four Modules. Nine Months. Summer Break. Two Weekends per Month.

Modules can be taken together or separately.

• The Dragonfly Training Manual is included in the price of tuition.
• Teacher Trainees receive unlimited free unlimited yoga during the months of the program.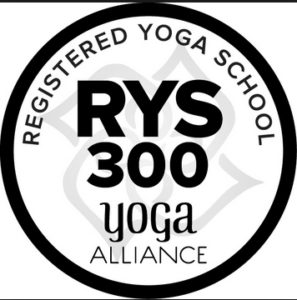 A New and Unique 300-hour Certification:
Teaching Yoga Through the Lens of Wholeness

Dragonfly's new and unique 300-hour yoga teacher advanced certification program, Teaching Yoga Through The Lens of Wholeness, is designed for 200-hour instructors seeking to complete
their 500-hour teaching certification. Our program includes advanced study of sequencing, anatomy, philosophy, a 60-hour yin yoga certification training, deeper exploration of meditation, training for trauma-informed teaching, and mentoring from a supportive staff of instructors.
MODULE ONE: THE WISE BODY
SATURDAYS/SUNDAYS
Jan. 4/5, Jan. 1/12, Jan. 25/26, Feb. 8/9, Feb. 22/23, March 7/8
12:30-8:30PM
Yin Yoga Certification Training
with Instructor Suzanna Spring
12:30-5:30pm
Module Two will guide you inward, refining your mindfulness practice and opening a door to meditation through the practice of Yin Yoga.
In this 60-hour Yin Yoga certification training, explore the origins and concepts of Yin: a practice that targets joints, fascia and connective tissues to
stimulate the flow of Qi in the body, to improve flexibility, to maintain healthy joints, and to develop mindfulness. Learn the meridian system, the subtle body, and the organ pairs associated with Yin Yoga, a practice steeped in the traditions of eastern wellness practices and philosophy. Explore the ways Yin postures differ from traditional yoga asana. You'll learn to sequence intelligently and grow in your understanding of the traditions of eastern philosophy.
(This Yin Yoga Certification Training can also be taken separately, for a cost of $1050 early signup before December 14th, and $1150 after that date.)
Mindfulness
with Instructor Laurie Johnson Gallagher
Saturdays, 6:30 – 8:30PM
When your mat is rolled up and put away, how do you practice? These lessons in philosophy and mindfulness are designed to help you build patterns in your life that will support stress relief and more peaceful living. Time will be spent learning about the nervous system, the nature of the mind, and strategies for practicing skillfully with difficult thoughts and emotions.
Meditation Immersion
with Instructor Christianna Reinstein Kohler
Sundays, 6:30-8:30pm
Utilizing lecture and discussion around the science and methods of meditation, instructor Christianna Reinstein Kohler offers space to build and
strengthen meditation practice.
MODULE TWO: THE AWAKENED BODY
SATURDAYS/SUNDAYS
MARCH 21/22, APRIL 4/5, 18/19,
MAY 2/3, 16/17, 30/31
12:30pm – 8:30pm
Purposeful Vinyasa
with Instructor Laurie Johnson Gallagher
12:30pm – 5:30pm
A deconstruction and reconstruction of vinyasa practice to gain a thorough understanding of what happens in the body and why, empowering teachers to move beyond general, rote alignment cues to deeper, inspired instruction.
We will aim to answer the underlying questions of how we move, and use those answers to make our yoga practices more effective, teaching from an informed and educated place. Blending anatomy and biomechanics with somatic awareness, confidently build unique and authentic teaching methods to support both teacher and student in the quest for true self-care and spiritual discovery.
The Yoga Sutra
with Instructor Julie Conrad
Saturdays, 6:30pm – 8:30pm
Instructor Julie Conrad brings yoga philosophy to life during this in-depth study of The Yoga Sutra. Lesson content will focus on identifying and understanding the key, underlying principles of yoga as taught in The Yoga Sutra of Patanjali,
and ways to practice these principles to live meaningfully and skillfully.
Mentoring & Practice Teaching
with Instructor Christianna Reinstein Kohler
Sundays, 6:30 – 8:30PM
As teachers, we can develop an appreciation for the subtle and the life-changing experiences students find through the practice of yoga, by cultivating a deeper understanding of the yogic concepts of diligence and steadiness, discernment, understanding the role of a teacher,
and working with discomfort as an opportunity for growth and transformation.
MODULE THREE: THE WHOLE BEING
September 12/13, 26/27, October 10/11
12:30-8:30pm
A Holistic Approach
with Instructor Winter Brown, PhD
12:30-5:30PM
Module Three synthesizes the information learned in Modules One and Two into a holistic viewpoint of yoga practice. Using the koshas as a model for inquiry, you'll learn the internal systems (neuroendocrine, digestive and cardiovascular), exploring their role in yoga practice. Building on that work, we can appreciate how stress and trauma affect us in our individual and collective lives. Studying the autonomic nervous system and the stress response, we'll discuss the ways that trauma-informed teaching can contribute to a person's sense of safety and wholeness. Learn to teach from a strengths-based perspective, understanding students living with acute or chronic pain, the science of pain management, and how to effectively support all students.
Yoga Nidra Studies, and Mentoring
with Instructor Winter Brown, PhD
Saturdays, 6:30-8:30pm
Sequencing
with Instructor Laurie Johnson Gallagher
Sundays, 6:30-8:30pm

MODULE FOUR: PROFESSIONAL GROWTH
October 24/25, November 7/8, 21/22
12:30-8:30PM
Mentoring
with Instructor Laurie Johnson Gallagher
Saturdays & Sundays, 12:30-5:30pm
Module Four offer you a chance to build your skills as a teacher, learning to innovate a purpose-filled and unique teaching method with which you can best serve your students and meet your teaching potential.
Practice Teaching
with Instructor Laurie Johnson Gallagher
Saturdays & Sundays, 6:30-8:30pm
This evening course provides time to hone the specific teaching techniques we've learned and to help you clarify your teaching value system through practice teaching and preparing your final presentation.
Tuition:
$3900 before December 1st
$4150 after December 1st
Payment plan: 9 monthly payments of $479
• The Dragonfly Training Manual is included in the price of tuition.
• Teacher Trainees receive unlimited free yoga during the months of training.
[/threecol_one_last]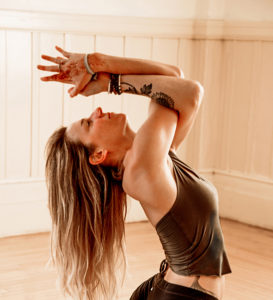 REQUIREMENTS TO RECEIVE A 300-HOUR TEACHING CERTIFICATE:
• Attend all hours of the program
• Attend 12 public classes (can be taught by Laurie, Suzanna, Winter or Christianna)
• Class observations TBA
• Complete reading and homework assignments
Teaching Team:
[show-team category='adv-training' layout='grid' style='img-square,img-white-border,text-left,img-left,2-columns' display='photo,position,social,location,email,name']
Download the Application