2017 Teacher Training Program
September – December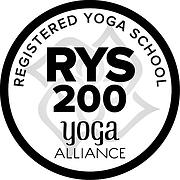 Journey to the Self:
Dive deeply into your practice.
Learn to listen to the wisdom of your heart.
Inspire and teach others.
The Dragonfly Yoga + Wellness Teacher Training Program is a 4-month intensive, a comprehensive 200-hour curriculum, registered with Yoga Alliance. You'll be immersed in a regular asana, pranayama and meditation practice with a supportive group, as you explore the primary philosophical concepts of yoga. Throughout these months you'll learn to embody the principles of yoga, to go beyond limitations, creating more personal peace, equanimity, and personal power in your life.
These skills will deepen as the Teacher Training Program expands with lessons based in: teaching methodology; instructing with clarity, confidence and accuracy; learning the energetic and biomechanical principles of vinyasa yoga; intelligent sequencing; use of music and language to create a truly inspiring vinyasa class; verbal and hands-on adjustments; risk and injury management; modifications for mixed level classes; anatomy and its relationship to yoga asana and the subtle body; history of yoga; philosophy; and the business and ethics of yoga.
Our Teacher Training program this year includes a day-long retreat  at the beautiful Land of Medicine Buddha Retreat Center, nestled in the Santa Cruz Mountains. We'll practice, meditate, enjoy healthy vegetarian food, and soak in the gifts of nature in a lovely and peaceful setting, for a day of complete restoring and rejuvenating.
An impressive group of guest instructors enhances the program, offering lessons on foundational Ashtanga Yoga methodology, foundational Iyengar Yoga methodology, Prenatal Yoga, Sanskrit, Yoga for Beginners, and deeper Anatomy.
Throughout the four months of Teacher Training you'll discover and hone your unique, personal strengths in a supportive environment on your path as a yoga teacher. We are proud and humbled that so many of our graduates are now employed as respected yoga instructors throughout the Tri Valley, and beyond.
This in-depth study of yoga and the art of teaching is a time of personal transformation. Dragonfly Yoga is committed to providing a safe space for upcoming teachers to build their teaching skills, find their voice, and gain confidence in a supportive environment. Space is limited, ensuring that participants receive plenty of personal attention.
PROGRAM HOURS:
Saturdays 12:00 – 8:00 PM
Sundays 12:00 – 7:30 PM
TEACHER TRAINING DATES:
September 9, 10, 16, 17, 23, 24, 30
October 1, 7, 8, 14, 15, 21, 22, 28, 29
November 4, 5, 11, 12, 18, 19
Thanksgiving Break
December 2, 3, 9, 10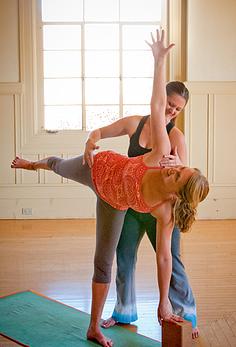 TUITION:
$3099 Teacher Training Program (includes 4 months unlimited yoga)
Monthly Payment Plan (six payments of $570) available with auto-pay
NOTE: Students who have previously taken our Teacher Training program and are interested in repeating the program may do so at a reduced price of $1550.
• Teacher Trainees receive unlimited free yoga during the four months of training.
• The Dragonfly Training Manual and handouts are included in the price of tuition.
REQUIREMENTS TO RECEIVE A 200-HOUR TEACHING CERTIFICATE:
• Attend all hours of the program
• Attend 6 public classes each with Laurie and Suzanna
• Observe 2 classes each with Laurie and Suzanna
• Complete reading and homework assignments
READING LIST:
• Dragonfly TTP Manual and Asana Guide – provided for you
• The Wisdom of Yoga, by Stephen Cope
• The Yoga-Sutra of Patanjali: A New Translation, by Patanjali & Chip Hartranft
• Upanishads, Eknath Easwaran translation
• Bhagavad Gita, Eknath Easwaran or Stephen Mitchell translation
• Yoga Anatomy, 2nd Edition, Leslie Kaminoff and Amy Matthews
Teaching Team: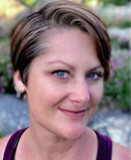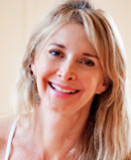 Download the Application