Private Yoga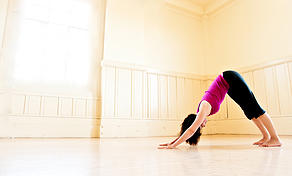 One-on-one private yoga is all about exploring how to adapt yoga to your unique body, mind and energy. Working together, we can address your personal needs and create a plan that is modified and customized to help you get the most out of your practice. In addition, you will learn pranayama (breath work) and meditation practices that will help you to experience some of the more subtle and powerful benefits of yoga.
Whether you're just starting out and want some help along the way, want to refine your current practice, receive help with an injury, or need guidance and a watchful eye in order to master some of the more complex poses, private yoga sessions are a great idea. Sessions are one hour long.
​​
The owners of Dragonfly offer privates: Stacy McGinty and Suzanna Spring offer private lessons, as do many of our skilled and well-educated teachers on the Dragonfly teaching team.
Prices – The prices listed here are for studying with one of the owners of Dragonfly: Stacy McGinty or
Suzanna Spring. Most of the teachers at Dragonfly also offer privates – ask for specific rates and available times.
$100 – 1 session
$340 – 4 sessions