About
Two Convenient Locations!
Dragonfly Yoga + Wellness Livermore:
Located at 171 South J Street, upstairs in historic Forester's Hall in Downtown Livermore.
Dragonfly Yoga Dublin:
Located at 6535 Sierra Lane, off of Dougherty Road and Dublin Boulevard.
Dragonfly Yoga + Wellness and Dragonfly Yoga Dublin are yoga studios for everybody.  Whether you are new or experienced in the practice of yoga, Dragonfly has a class to meet your needs. We offer a large selection of class offerings and levels: introductory yoga, beginner and intermediate vinyasa classes, heated Flow yoga, Yin and restorative, meditation instruction, workshops, private sessions, one-on-one wellness coaching, and a comprehensive 200 hour Yoga Alliance approved Teacher Training Program.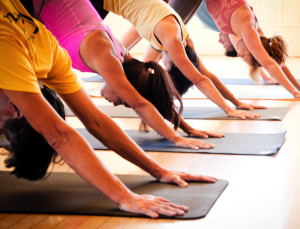 Dragonfly owners Stacy McGinty, and Suzanna Spring bring to their classes dedication, passion, and years of experience. They are supported by a team of some of the most educated and experienced yoga instructors in the Tri-Valley Area, who create a welcoming and supportive environment in which to practice. Stop by, take a class and experience all that Dragonfly has to offer!
Questions?
We'd love to answer them. Send us an email. Give us a ring: 925-580-1716